Third Party Inspection
We Offered highly experienced with certified personnel to undertake third party oversight in all Material inspection, stagewise welding, painting/coating, witness of all testing, monitoring all inspection activities as per applicable standards, client specification, national and international standards.
we are working following industries
Oil & Gas Industries
Utility Industries
Petrochemical Refineries Industries
Petrochemical Industries
Fertilizers Industries
Electrical Power Industries
Process & Manufacturing Industries
Construction Industry
Raw materials Industries
Cement & Pharmaceutical Industries
Inspection of Equipments
(Mechanical ,Electrical and instrumentation)

Pressure Vessels (CS, SS, SDSS & Cladding vessels etc…),
Heat Exchanger
Storage Tanks, Chilled PW Break Tank, K/O Drums , Recovery Oil Drum, Flash Pots & heaters,
Above ground piping, Cross Country Pipelines (Oil and Gas),Cooling Water & Gas Mixed piping assembly ,Fuel Gas & Interconnecting Piping, Fabricated CS seam welded pipes, Piping skids for Fuel Oil tank Circulation Pumps,
Various Filters as Sea Water cartridge Filter, Fuel Gas Filter, Mercury removal unit dust Filter, Heating medium Filter, Injection Filter, Diesel Filter Coalescer, Hot Oil Filter, sand accumulator etc…
Various Packages as Produced Water Treatment Packages including vessels, piping, skids & structural items, Flare packages (Riser), Treater Vessel Packages, Injection Water Filtration package Skid etc…
Instrument Air Receiver Vessels, SRU Incinerator Package & Ducting works,
Offshore Fabrication of Tie-in Platform, Auxiliary Platforms , Jackets, Piles, Riser component-J tube, Anode, Mud mat, Boat landing , Celler deck, Mezzanine deck, Main deck, Upper deck, Heli Deck
Over Head Crane & Hoist Fabrication, Skid Modules, Heat Exchanger & reformer Furnace Accessories,
Rotating Equipments, Centrifugal Pumps, Compressor,turbines Ultrasonic Flow Meters, Level Transmitters & Gauges,
Ball Valves, Gate Valves, Check valves & Globe Valves etc….
RTR Pipes and fittings (GRE/GRV), Passive Fire Protection for Piping, Electrical Cables, TR/ Rectifier,
Structure Steel Fabrications (Column, drums, Beam, Frame, Post, Ladder, H-Brace etc...), Filed Pipe Supports, Platform & Ladder, Gratings/ Stair treads etc…
Structural Galvanized Roofing/Sliding Sheets, Fabricated of chequred plates & Steel Grating,
HVAC Galvanized Ducts, Sacrificial anodes (structure & bracelet anodes, Pin Brazing Materials),
Raw materials (Plates, Pipes, Flanges and fittings, Gaskets, Stud Bolts, Nuts & washers, welding consumable),
Inspection Activities
Perform the Pre Inspection Meeting (PIM) at initial project stage for review of Purchase Order and project requirements etc….
Review and approve the ITP, QA/QC procedures like Quality Plan, Consumable control, NDE, PWHT, Testing, Coating, Calibration etc … as per the Client's requirements/ specifications etc…
Inspection of Raw materials (Plates, Pipes, Flanges and fittings, Gaskets, Bolt & Nuts, Welding consumable etc…) and review the Material Test Certificates (MTC) as per applicable material code and client specification.
Monitoring / Witnessing of all the Welding related activities (before, during and after welding) as per client approved Inspection Test Plan, Quality Control procedures, approved GA drawings, WPS & client specification etc…
Review and Witness of Welding Procedure Specifications (WPS), Procedure Qualification Record (PQR) and Welder Performance Qualification (WPQ) test as applicable code standards.
Witness of PMI test, Hardness test, tensile test, bend test, impact test, macroscopic examination and review of all test reports according to applicable standard, client approved procedure and project specification.
Perform the Stage wise inspection of fabrication as per ITP and approved GA drawing etc…
Monitor and witness of welding parameters for the Processes such as SMAW, GTAW, GMAW & SAW etc...
Witness of Non Destructive Tests (NDT) such as Ultrasonic test, Penetrant test, Magnetic Particle test, Visual and Leak Testing etc… and review the supplier reports.
RT films interpretation and reports review as per project specification and applicable standard.
Witness of visual and final dimension inspection of products as per procedure, ITP and approved GA drawing etc…
Witness of Weld repair activities as per client approved WPS.
Punch List preparation before Hydro Test.
Witness of thickness measurement on dish end, plates, flanges, piping, base line thickness survey etc…
Issue of Non- conformance reports & verification of Corrective/Preventive action of supplier.
Review of Daily Welding reports, Weld summary, PWHT report and chart.
Witness of Hydrostatic test, Pneumatic test, filled water test, vacuum box test, Shop trial Run test, Performance test, NPSH test, Strip test etc… as per client approved procedures and applicable standard.
Witness and review of PWHT reports and chart recorder.
Witness of Hydro shell test, Hydro seat test & pneumatic seat test, Gas test, Torque test, operational test, trial fit test for valves.
Witness of Surface preparation & painting inspection activities for pressure vessels, Piping Assemblies, storage tanks, Crane Structures, Various Furnace Accessories Assembly, Centrifugal Pumps ,Valves etc… and review of reports.
Witness of Surface preparation & painting inspection activities for buried new pipe lines as visual, DFT Holiday inspection of Field Joint Coating (HBE-FJC), full holiday inspection of FBE coating before lowering and back filling.
Witness of pickling and passivation, Ferroxyl test for the vessel as per procedure.
Witness of External coating inspection (FBE) for buried pipeline and Field Joint Coating (HBE-FJC),
Witness of Concrete Weight Coating(CWC ) of Line Pipes as Compression strength on cubes(Gunite infill at central support roller area), Concrete cut back, Concrete Angle, Water absorption, Visual Inspection, Electrical continuity check, Electrical continuity check for Anode Pipe etc…
Witness of the final inspection for equipment as internal assembly check, Verification of Name plate, internal cleaning, marking and Packing inspection etc…
Preparing daily and weekly inspection reports and issuing Inspection Release Certificate (IRC).
Coordination with client inspectors for inspections of Hold and Witness Point.
Review of supplier drawings, reports, procedure & documents such as all NDT reports, WPS, PQR, WPQ, weld map, NDE operator qualification, PWHT report and chart, NDE procedures, supplier inspection report and Manufacture Data Book (MDB) etc... As per client specification and standard.
To Forecast and plan the requirement of QC departments in the area of authority, with respect to owner Quality requirements as per the relevant documents/ Project Quality Manuals etc…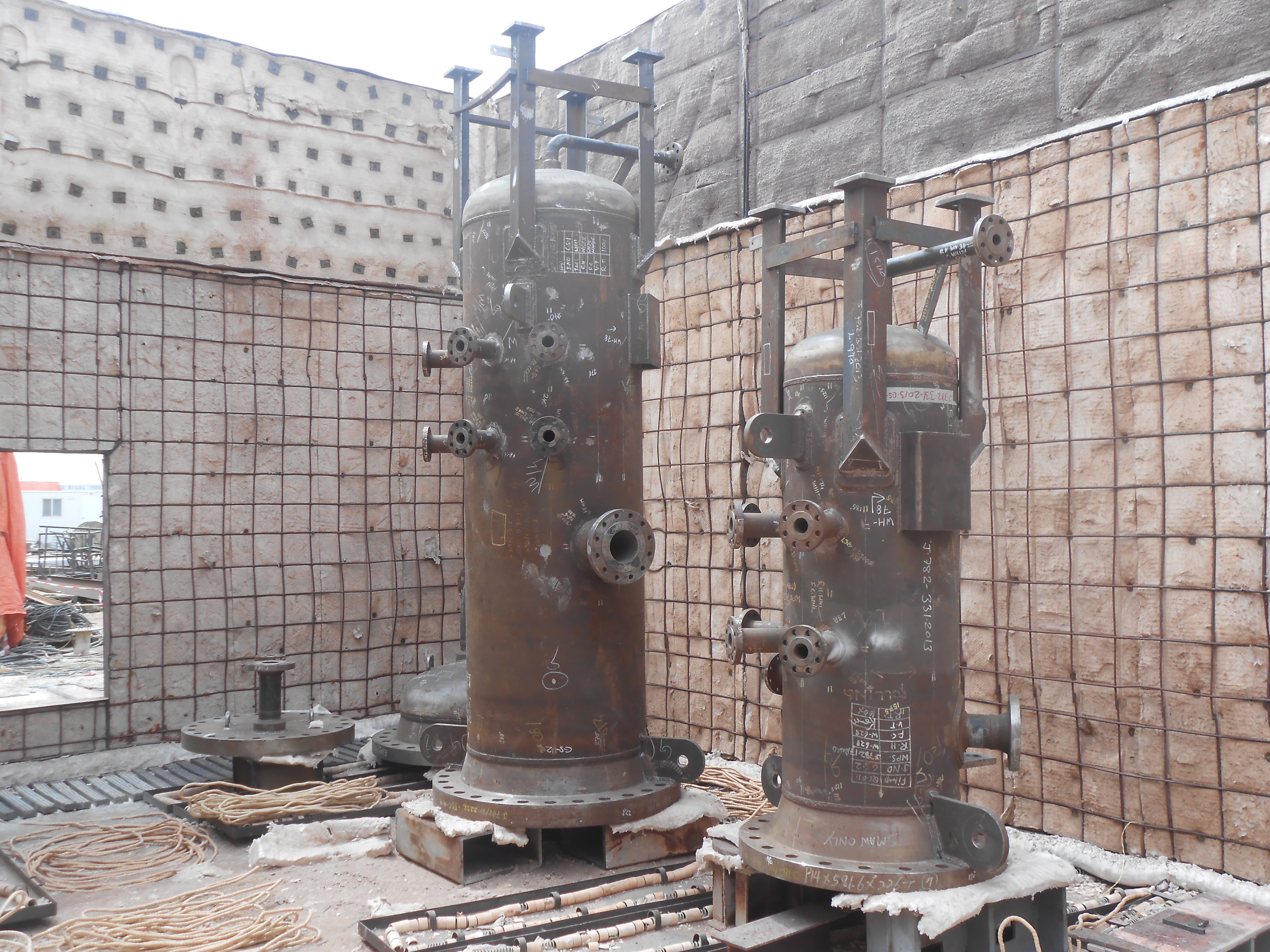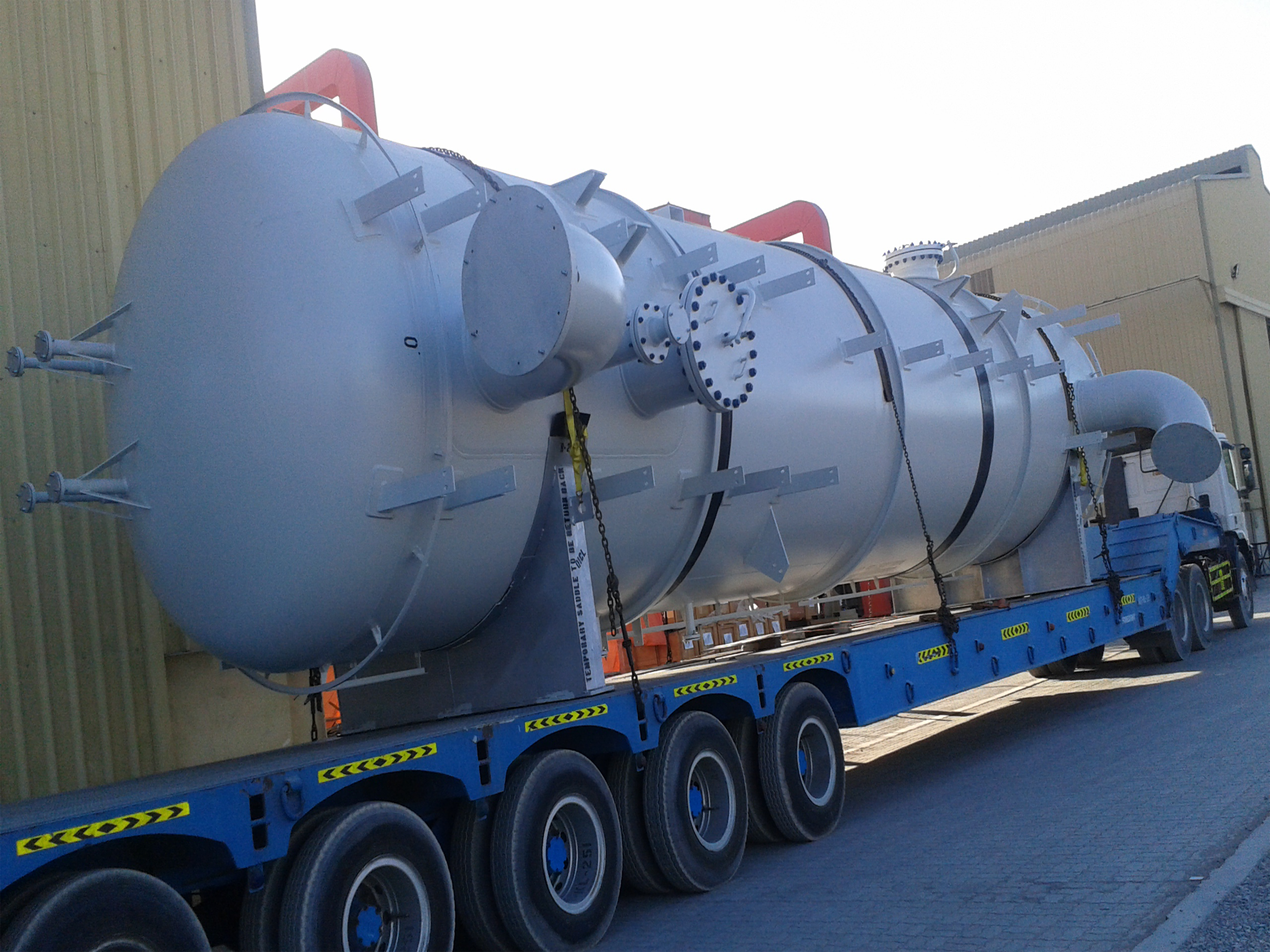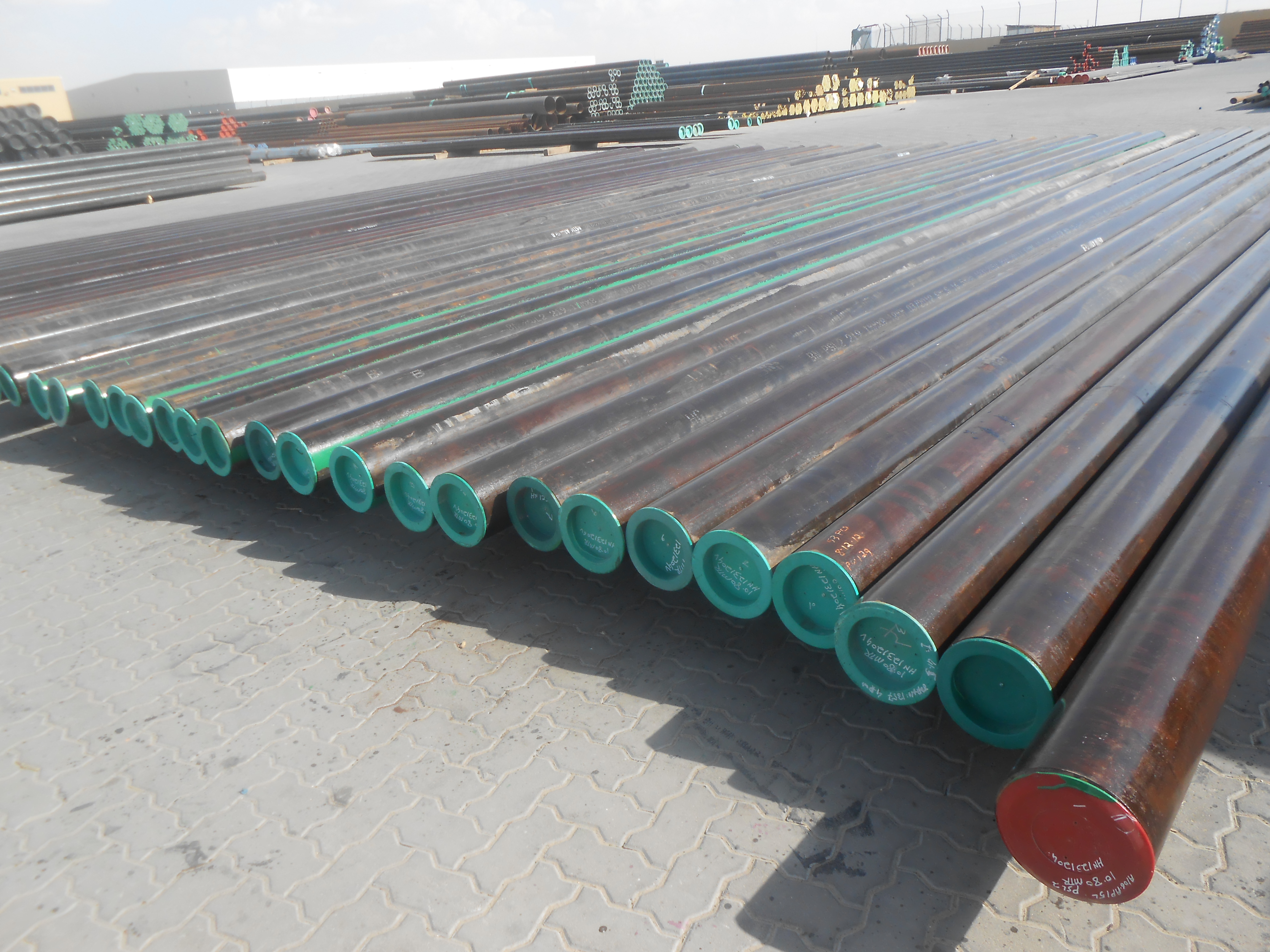 Vendor Inspection
Vendor Inspection involves inspecting items at their place of manufacture before delivery. This is the most convenient and cost-effective way to determine whether a product, service, process, piece of equipment or installation complies with expressed needs, customer expectations, applicable regulations or other specific requirements.
Vendor inspection can include design review, review of material certificates, visual inspection, various Non-Destructive Testing, attendance, supervision or performance of mechanical or functional tests.
Our inspectors will detect problems earlier in the supply process, saving you re-work and replacement costs as well as ensuring that your product or plant is delivered on time.
We are recognized as the leading Total Quality Assurance provider of technical inspection services for the india and global energy market, a reputation built on our experience providing vendor inspection services.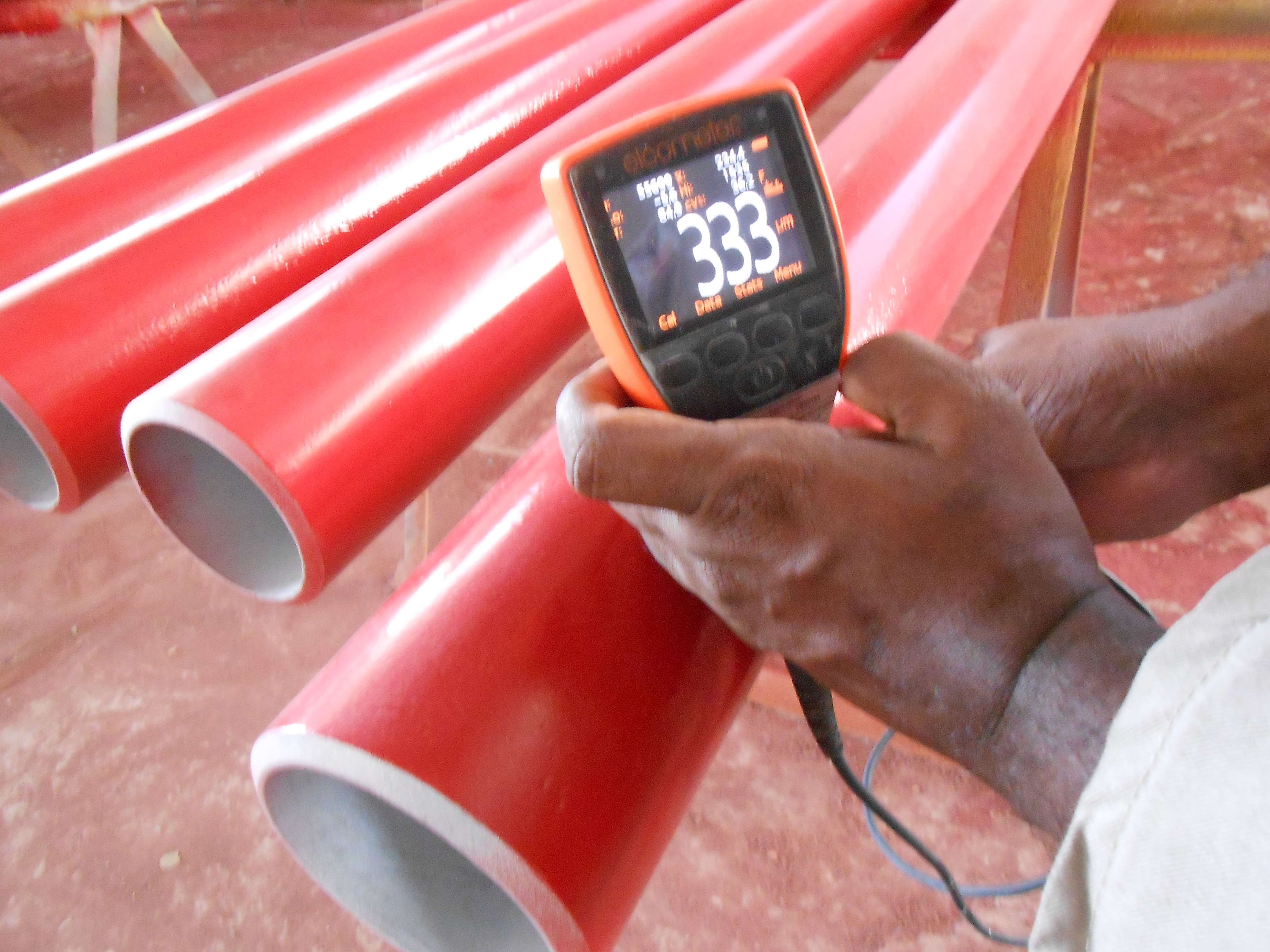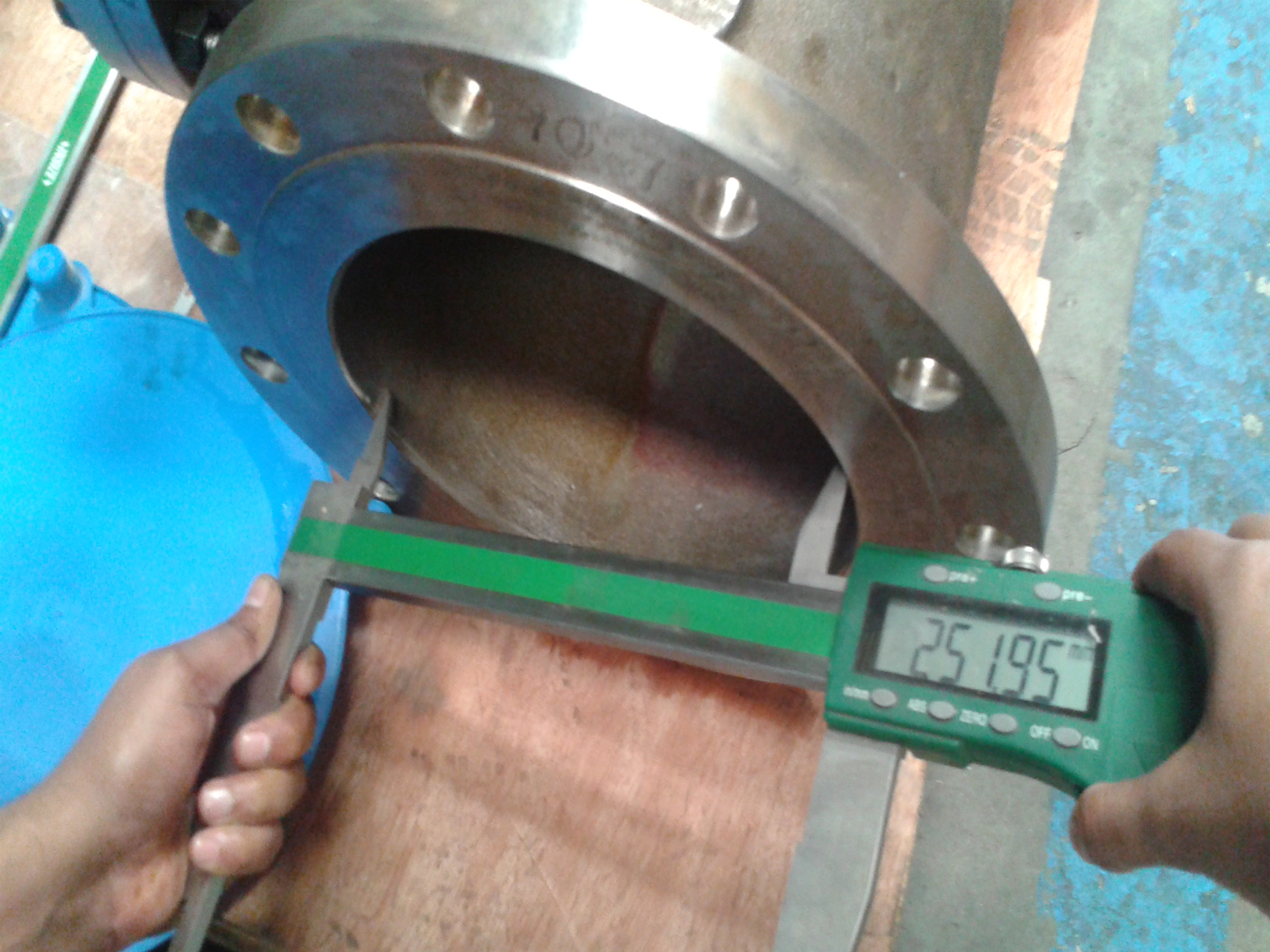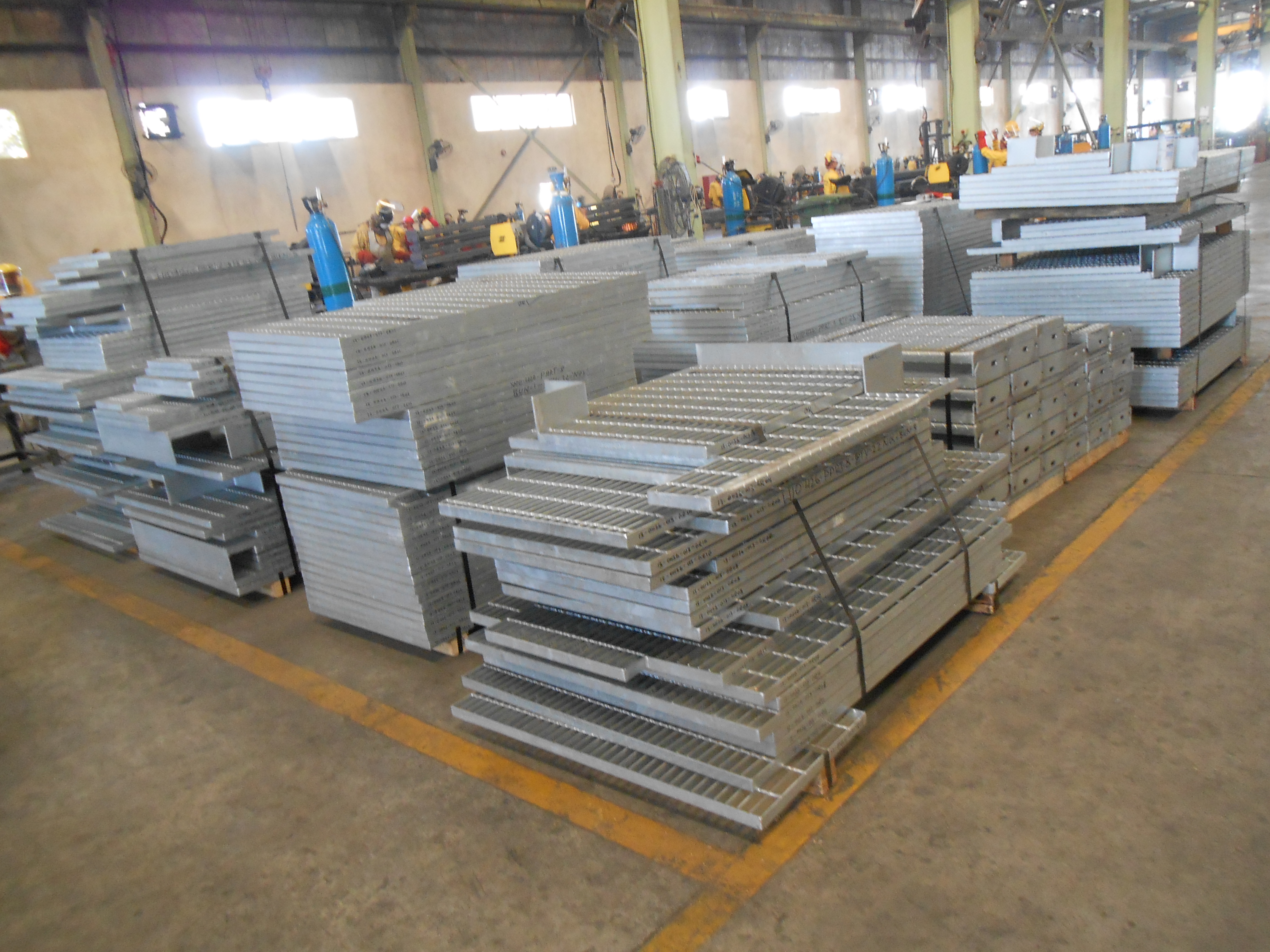 Expediting Inspection
Expediting is a concept in purchasing and project management for securing the quality and timely delivery of goods and components. Task inspection & Industrial Services provide the qualified & analytics expeditors to India and various countries for completed project successfully with in the time frame.
The procurement department or an external expeditor controls the progress of manufacturing at the supplier concerning quality, packing, conformity with standards and set timelines. Thus the expeditor makes sure that the required goods arrive at the appointed date in the agreed quality at the agreed location.
Production control
The expeditor inspects the factory whether the production is up to the standards of the country the goods are destined for. This is especially necessary for food or engineering equipment like power plant components.
Quality
control
The components are tested whether they function as required and whether they are made to the measurements and standards of the customer. A part of this quality control can be the testing for compliance with standards.
Packing/transport
survey
This is the lowest and most used level of expediting, as the goods are only counted and the packing is controlled whether it will withstand the adversities of transport (pre-shipment inspection).
Shutdown / Turnaround / In-Service Inspection / Risk Based Inspection / Fitness for Services
We specialize in carrying out Shutdown/ turnaround projects and technical staffing services for various Oil and Gas industries based across the India and worldwide.
We have well qualified and adequate resources to fulfil our customer needs and criteria.
Our Engineers qualified following certificates and various client approval.
API 510 – Pressure Vessel Inspectors
API 570-Piping Inspectors
API 653- Aboveground Storage Tank Inspectors
API 580-Risk Based Inspection (RBI) Inspectors
API 571-Materials and Corrosion Inspectors
API 936- Refractory Inspectors
Inspection of Static Equipments
During Shutdown various static equipments inspection activities as opened and detailed internal visual inspection, witness and review of NDT and Advance Inspection Techniques, UT thickness witness on selected location (CML), external inspection, weld visual, identification of damages mechanism, visual of CUI, witness of hydro test (shell, tube bundle, steam coil etc..), internal and external painting inspection, witness of repair of welding and painting, clearance for box-up, reports and documents review etc…
During shutdown, the Pressure Safety Valves (PRV), witnessed of pre-POP test, visual inspection after disassembled and cleaning, Final POP test, Seat tightness test and reports review.
List of Static Equipment Inspection
Pressure Vessels, Column, AGR amine Stripper Re-Boiler, Shell Tube Heat Exchanges, Waste Heat Boiler, Reactors, Stack, Sump Drum, Sulphur Condenser with Refractory lining, Adsorber Vessels, Driers, Air Coolers, Burners, Tube bundles, Filters, Skids, Pressure Safety Valves (PSV), Unfired Furnace, Flanges and Fittings, Fasteners, Steel Structure (ladder, platform, Piping supports etc…), Incoming Raw Materials & Insulation etc.
Inspection of Process Piping and Pipelines
During Shutdown various Above ground Process Piping Inspection as visual inspection on external condition for piping (Leaks, misalignment, vibration, supports, corrosion, insulation etc…), Valves, flanges, supports, steel structure attachments etc…, weld visual, witness and review of NDT and Advance Inspection Techniques (UT, MT, PT, RT, IRIS etc…), UT thickness, cut out piping, witness hydro test, visual of CUI, identification of damages mechanism, witness of repair of welding and painting, clearance for box-up, reports and documents review etc…
Inspection of Storage Tanks
During Shutdown various Storage tanks(Condensate Tank, Demineralised water tank, Degassed water storage tank, SWS feed tank, Cooling medium expansion tank etc...), External and internal visual ispection, visual of internal as opened and detailed condition for the bottom and annular plate, shell, foundation, roofs, man way nozzles, tank piping manifold and steel structures etc.., witness and review of various NDT(UT survey and UT thickness, PAUT, MPI,PT etc…), Magnetic Flux Leakage(MFL) report review and patch plate location and size confirmation as per API 653,remaining life calculation, Roundness and plum check, weld visual, identification of damages mechanism ,Witness of patch plate welding and repair base metal scab welding, witness of repair for Painting, clearance for box-up, reports review etc…
Risk Based Inspection / Fitness for Services inspection
In service inspection at Oil wellhead as painting and insulation inspection of above ground Piping system, piping supports, metallic structure, Skids, storage tanks, Repair and hot tapping, Valves, Flanges , Bolts and nuts etc…
Risk Based Inspection (RBI) shall be carried out as per code standard and client requirements.
Fitness For Services (FFS) shall be carried out as per applicable standard and client requirements.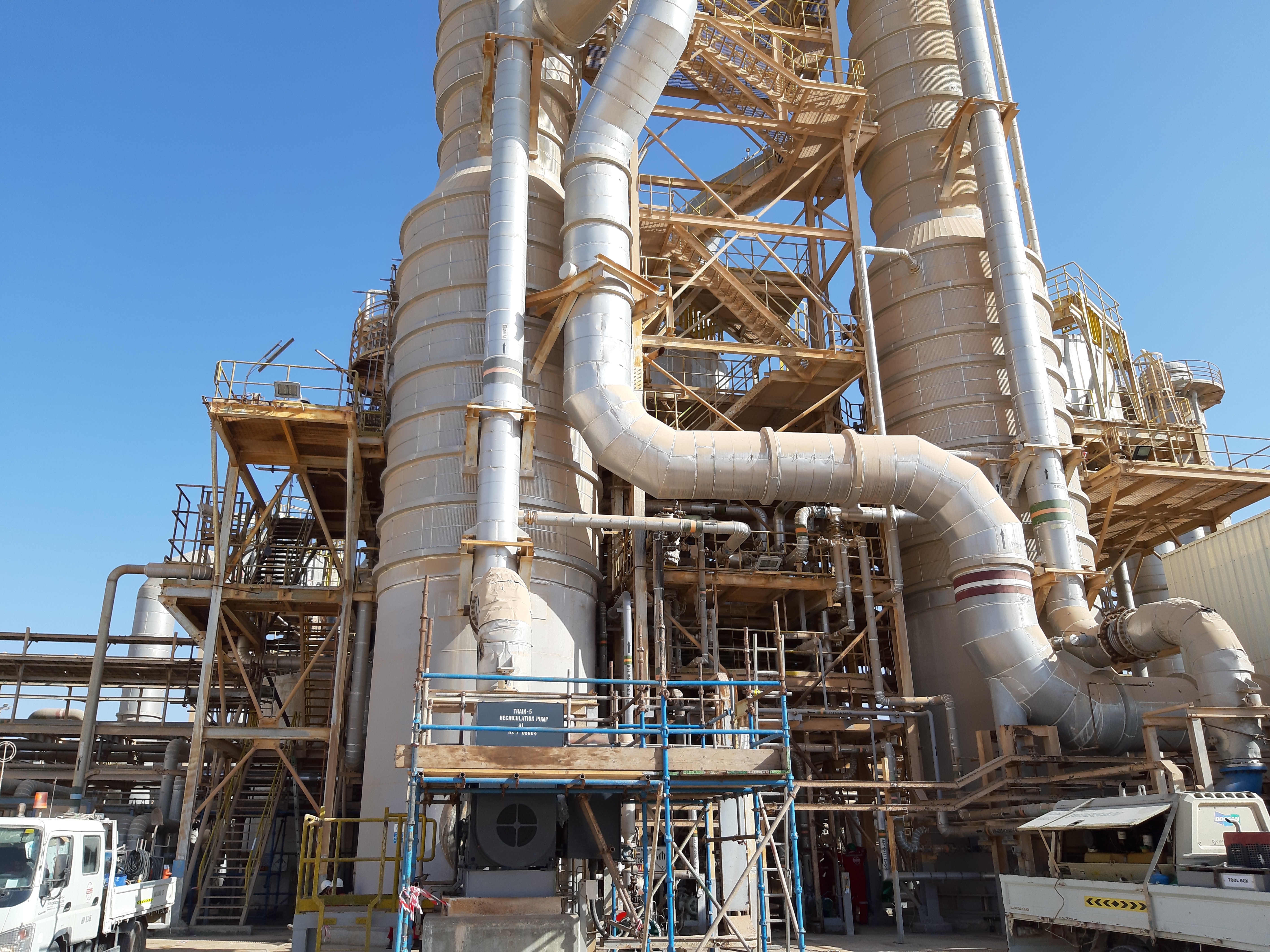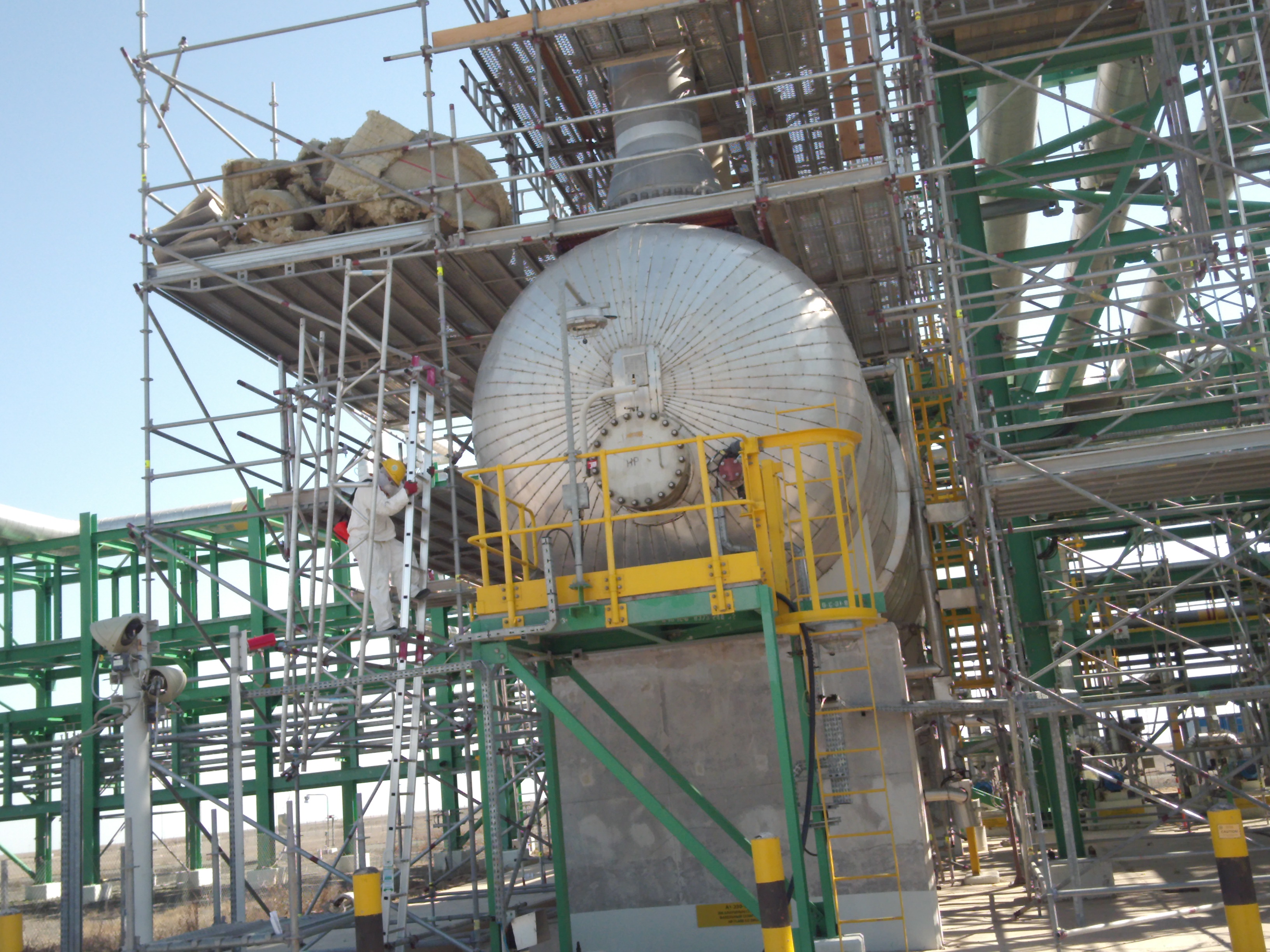 QA/QC Inspection Specialist Resource Services
Task Inspection & Industrial Services provide the well qualified below inspectors as per client requirements to India and worldwide.
API Inspectors/ Integrity Engineers

API 510 – Pressure Vessel Inspectors
API 570-Piping Inspectors
API 653- Aboveground Storage Tank Inspectors
API 580-Risk Based Inspection (RBI) Inspectors
API 571-Materials and Corrosion Inspectors
API 936- Refractory Inspectors

Inspection Engineers/QA QC Inspectors (Mechanical, Electrical, Civil, Instrumentation, HSE etc…)
Expediting Engineers
Welding Inspectors-3.1 & 3.2.2 (AWS, CSWIP)
Coating/Painting Inspectors- (NACE Level-2, BGAS Grade-1)
Insulation Inspectors
Conventional NDT Inspectors & Technicians (ASNT /PCN) (RT, RTFI, UT, UTT, MPI, PT, VT, HT&PMI)
Advanced NDT Inspectors and Technicians (ASNT /PCN) (MFL, PAUT, TOFD, LR UT, IRIS, ECT, Boroscope)
Heat Treatment (PWHT) Technicians
Technical Consultancy
Task Inspection & Industrial Services provide the technical consultancy for below categories to client and candidates in globally.
Certification Renewals (NDT, CSWIP, BGAS, API etc…)
Course Trainings (NDT, CSWIP, BGAS, API etc…)
ISO-QMS Certifications
WPS/PQR/WPQ –Supporting Services